Introduction & Ongoing Research
---
Since March 2020, I am a PhD student at the Meteorology and Air Quality (MAQ) group at Wageningen University. My goal is to help understand clouds, radiation, and their interaction at small spatial and temporal scales. This is part of the 'Shedding Light On Cloud Shadows' SLOCS project, run by my promoter Chiel van Heerwaarden.
My main focus currently is the analysis of observational data gathered during field campaigns in the summer of 2021 and 2022:
The custom-made sensor that we use to gather observations is has published reference paper at Atmospheric Measurement Techniques.
I have also recently completed the work on analyzing 10+ years of high resolution irradiance time series to characterize variability at short time scales. The paper is now officially published, including the dataset description.
Whenever I have something meaningful to share, I will post it here, including (rehosted) blogs about my work on my research group's blog, or on other popular science media.
Last modified: Wednesday 16 Aug 2023, 13:55
---
Instrument Reference Paper: Low-cost Fast Time-synchronized Measurements of Light Spectra
Published on 14 Aug, 2023
Go to Article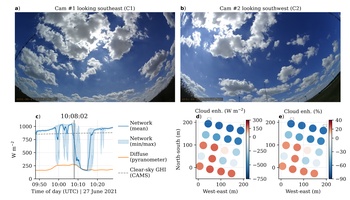 Observed Patterns of Surface Solar Irradiance under Cloudy and Clear-sky Conditions
Under review since 13 Jul, 2023
Go to pre-print
---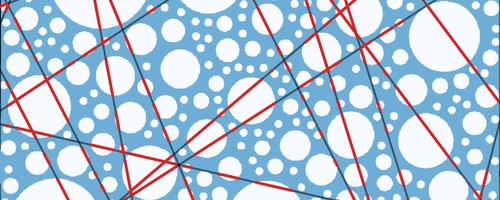 The Power Law of Solar Irradiance Variability
How Solar Irradiance Variability is driven by Cloud Sizes
View post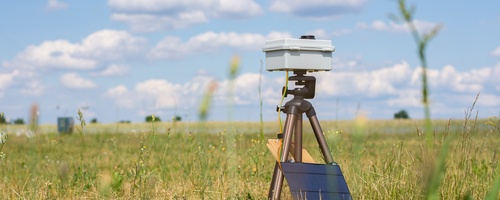 [NL] Te gast bij podcast 'Door Weer en Wind'
In gesprek met Imme & Leon over wolken en zonnestraling
View post (external)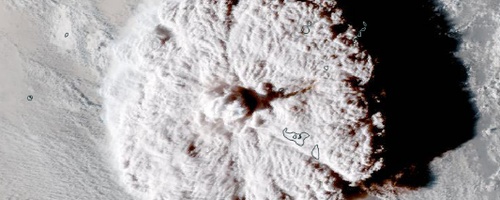 Volcanic eruption near Tonga measured in the Netherlands
Pressure shockwave circled Earth at least 3 times (by Resource)
View post (external)
---
High resolution solar irradiance variability climatology dataset part 2: classifications, supplementary data, and statistics
Published on 20 Sep, 2022
Go to Dataset